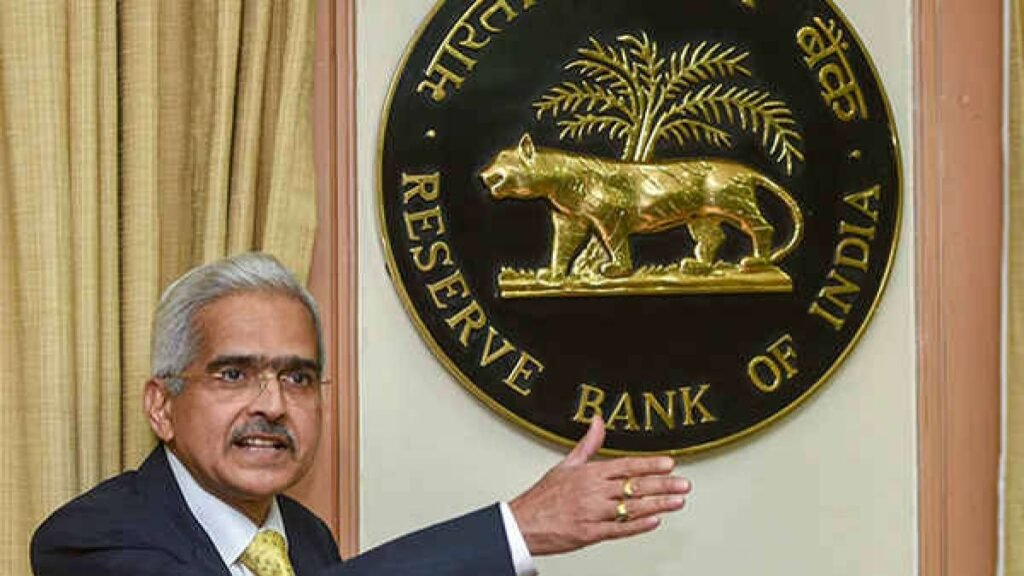 RBI Governor Shaktikanta Das, in the bi-monthly monetary policy announcement on 8 December 2023 informed following decision of committee.
The Reserve Bank of India (RBI) has maintained the policy repo rate at 6.5% for the fifth consecutive time.
The decision to keep the policy rate unchanged was influenced by the observed decline in inflation.
In the recent Monetary Policy Committee meeting, the RBI revised the Gross Domestic Product (GDP) growth forecast for the financial year 2023-24 to 7%, up from the previous estimate of 6.5%.
Governor Shaktikanta Das announced a proposal to increase the limit of UPI transactions in hospitals and educational institutions from one lakh to 5 lakh rupees.
Q: What proposal did Governor Shaktikanta Das announce regarding UPI transactions during the Monetary Policy Committee meeting in December 2023?
a. Limit reduction to one lakh rupees
b. No change in the transaction limit
c. Increase to 2.5 lakh rupees for all users
d. Increase to 5 lakh rupees in hospitals and educational institutions
d. Increase to 5 lakh rupees in hospitals and educational institutions